Are you interested in investing in real estate in Wroclaw ? Don't look any further. This city with a great potential is less known than some popular destinations in Poland, even though it has everything of a great one!
Its undeniable charm and its proximity to Germany make Wroclaw an interesting place to invest in real estate and that's what we are going to check.
Now here are our good tips regarding to real estate investment in Wroclaw.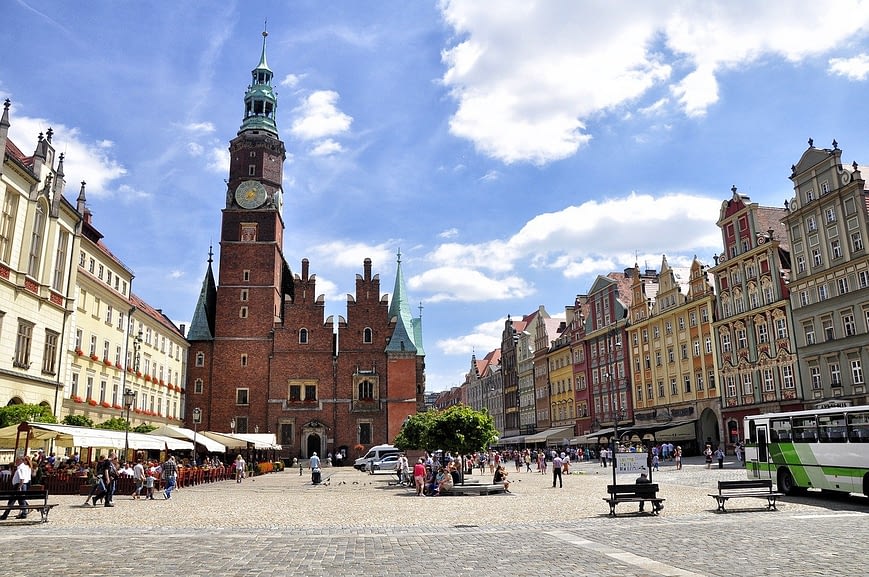 Choosing a low cost flight to make transactions easier
Thanks to low-cost airlines, it is possible to travel without getting broke. The airport of Wrocław-Copernic is rather well served.
Thus, getting to Poland is relatively simple, apart from recent health restrictions.
Example : here, we've chosen Paris Beauvais-Wroclaw.
For an adult and one way, we can see that this costs the fair sum of about 22 euros.
Of course, there are other alternatives.
By bus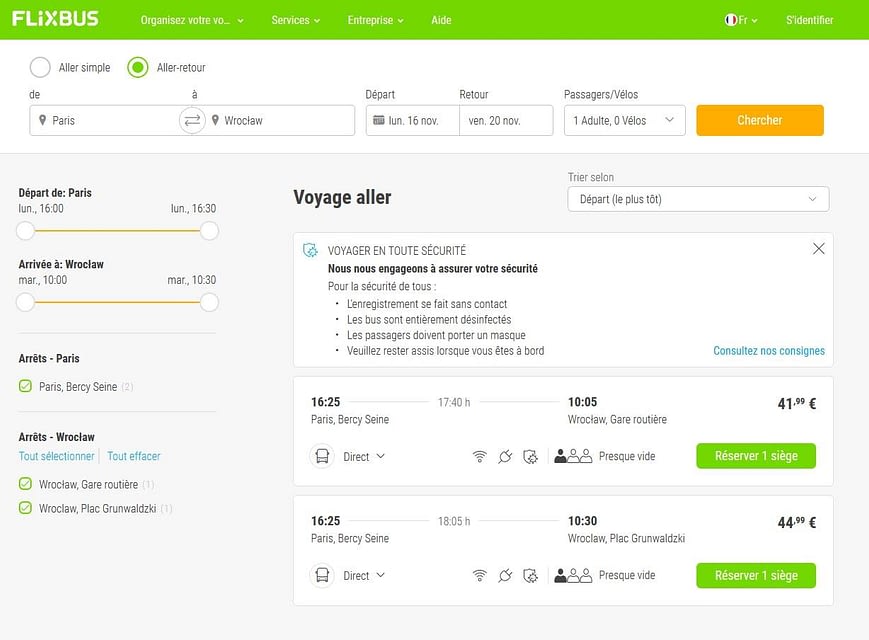 If you choose Flixbus, depending on the departure time, you can see for example about 42 euros for a round trip and 45 euros for return. If you leave from Paris for instance.
By car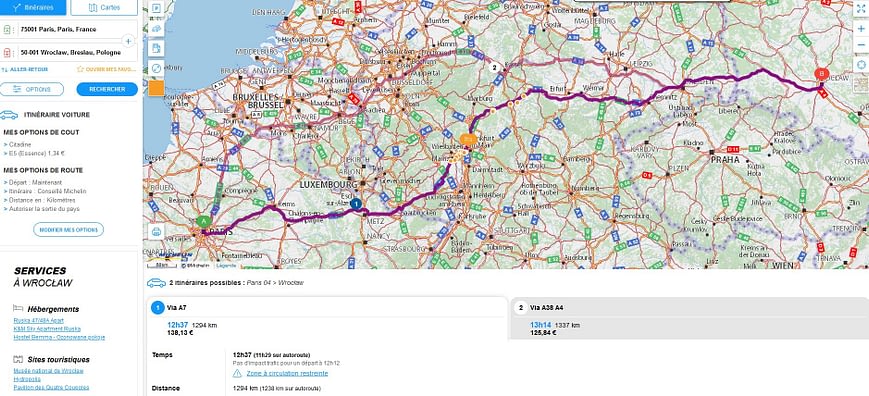 From Paris again, the travel time is about 12h30 for just one way, with a cost of about 138 euros. Plan regular breaks in order to take care of yourself and arrive safely.
Accommodation in Wroclaw
Airbnb offers a lot of very nice accommodations with great reviews. Of course, it is possible to find a hotel easily or even some hostel if you have a tight budget.
The site Booking is also a must to see the good offers.
Understanding the local market to invest wisely
First of all, Wrocław, according to Polish language, is pronounced "vrlotsouav." Not necessarily obvious but locals will appreciate the effort of pronunciation!
Now let's see why this dynamic city is interesting to invest in real estate.
Wroclaw is less famous than Krakow or Warsaw and that's a pity. However, it has many assets that make it a rising city and this is what is happening right now.
Poland has been a member of the EU since 2004, so it's easy for a French native or else to go there for example. If you decide to live there for more than 3 months, you have to register with the administration and do what is called the PESEL number (rather fast procedure). A valid passport will obviously be necessary.
It is always a good idea to visit the website of your country's embassy in Poland to read useful information.
Wroclaw was the European Capital of Culture in 2016 and for a good reason : it is picturesque and very "old Europe". Enough to charm history lovers!
So what to do in Wroclaw ? It is a place of choice for tourism. Located in the beautiful region of Lower Silesia, it is the fourth largest city in Poland with more than 630,000 inhabitants and with that, its many things to see !
A visit to the city center "rynek" is a must. This typical Polish market square flatters the eyes and finding a good restaurant is easy. It is common to see animations and artists exhibiting their works.
Thanks to the dense network of buses, streetcars and also Uber, it is easy to travel around the city to behold its little wonders. Let's mention absolutely : the imposing St. John the Baptist Cathedral, the St. Elizabeth Basilica, the town hall, the majestic musical fountain, the beautiful zoological garden, the dizzying Sky Tower B2 skyscraper and finally the amazing centennial hall. Don't be surprised if you come across dwarves all over the city ! These effigies of little elves are a real attraction.
The University of Wroclaw attracts many students every year, especially Erasmus students. Therefore, it is a city of culture and knowledge, like other large Polish cities.
Wroclaw reminds of Krakow, especially since it is crossed by a river like it, the Oder River in this case. The city has many bridges for pleasant walks. In addition, the beach bars are worth to visit.
If we come to mention the weather, don't be afraid. You just have to cover up well in winter but it is often not so cool the rest of the year and warm in summer.
As you can see, Wroclaw is an attractive city that you should visit first if you want to know more about the potential market.

Real estate offers in Wroclaw
Let's take a look at the price per square meter in Wroclaw : on average, for an apartment in the center, you can expect to pay about 1900 €/m². We are far from the Parisian prices 5 times higher in the beautiful and wealthy districts !
Moreover, Poland's currency is not the euro but the zloty. The purchasing power in euro - a stronger currency - and the fact of being French, Luxembourgian or Belgian are therefore assets in this Slavic country. You should know that the average salary in Poland is about 750 euros net per month.
With the help of an online translator, you can search for interesting real estate ads on these sites:
Also, don't panic : Poles in the business world express themselves with good English. 
Real estate investment abroad : calculate the total expenses
We tend to forget it, but real estate means to know some good tricks in order not to be fooled.
Whether you are looking to buy your second home or rent your property (apartment or other), it is important to know the basic rules of real estate.
The notary fees are from 1 to 3%, which is already very advantageous compared to Western countries.
Poland also has a tax advantage. Indeed, count 8.5%/year. Much more interesting than the 30% in France for instance ! Tax optimization is even possible.
Moreover, the renovation of your property in Poland is about 500 euros per square meter.
If you are looking for good deals for furniture to be placed in your property, look on this site :
Real estate investment in Wroclaw, take into account the demand
We saw above that it was advisable to visit the city to feel the atmosphere but also to see the possibilities. Also visit regularly the mentioned advertisement sites in order to find a good opportunity.
The golden rule of business is not to mix feelings and this also applies to the real estate business. Of course, it is important to have ethics, but it is the math that has to prevail in order to avoid being fooled and ending up a winner. We must satisfy a demand with our offer if we wish to make a profit from our property.
Your price must correspond to the market price by avoiding unrealistic expectations. Look first for an attractive neighborhood and your property must remain clean and conform to current standards. You must also learn how to take good photos to highlight your property.
Often, students and workers appreciate that the apartment for rent is already furnished since it is one less worry when moving in. On the other hand, make sure you offer functional furniture.
In the country, talk with the native people about the reality of the area, especially in terms of economics. Don't hesitate to follow a training course on rental investment to increase your knowledge in this field and ask a real estate professional for advice to better orient yourself.
Remember that the purchase of a property in Wroclaw or elsewhere has good or bad consequences depending on your strategy, so it is necessary to calculate your next move carefully.
Our company's main goal is to help you in your search and facilitate the realization of your project. Do not hesitate to contact us.