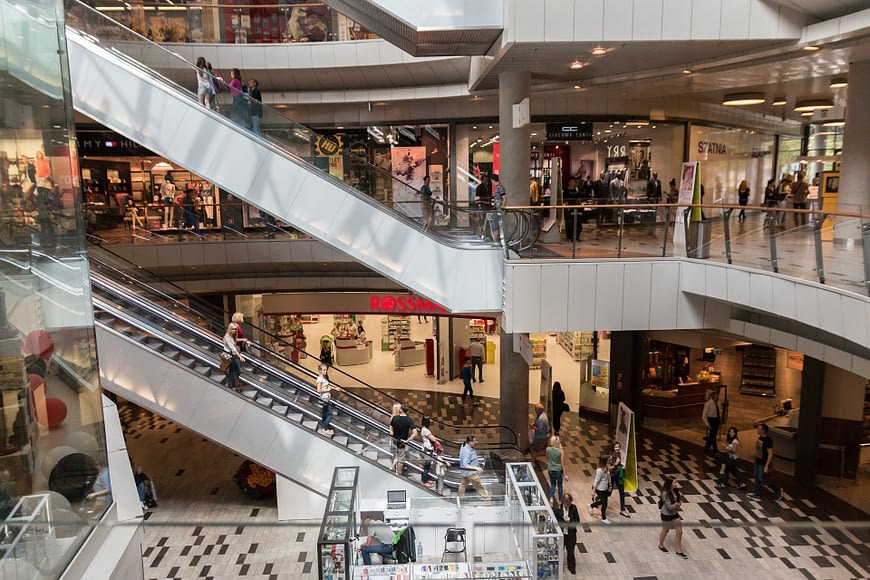 Do you want to know more about the cost of living in Poland? This is the right place to get a clear idea! Living conditions can even be more interesting than in France or other Western countries and that's what we're going to see.
Poland is full of good deals and occidental tourists can easily notice it when they travel. We will first see why Poland has a strong economy, the reality of the working world there and finally some concrete examples of the prices since everything is somehow linked.
Notice that prices are likely to increase so we do our best to update this article regularly!
Let's take a closer look and talk about figures now.
A dynamic and growing economy
First of all, it should be understood that the post-communism of the 1990s is a gone era that now seems distant.
Since joining the EU in 2004, the Republic of Poland has enjoyed generous subsidies for modernization, has fully integrated the market economy, is now the 9th largest economy in Europe and the 21st largest in the world in terms of nominal GDP (even ahead of Sweden).
Poland's growth rate (excluding Covid time) is about 3% per year, one of the best European results. The attractive tax system also attracts multinationals and investors who wish to take advantage of this exceptional conditions in Europe.
Of course, Poland is experiencing inflation but the unemployment rate remains relatively low, less than 5% in normal times.
Working in Poland
The average salary in Poland is more or less 740 euros, while the median salary is around 685 euros, with a minimum wage of about 500 euros (with plans to increase in the coming years).
This may seem low by Western standards. Nevertheless, we will see that the cost of living is less expensive than in France for example, so it should be put into perspective.
If you decide to be an expat in Poland, you can negotiate your salary according to your experience and language level. Working in a corporation or a startup generally allows you to live in Poland with 1000 euros per month net. This gives you a certain purchasing power, since you can earn more than the average there.
You can enjoy a good standard of living and, on top of that, The interesting tax system also attracts ! Let's now look at price indications for everyday consumer goods and other goods in order to prepare your budget.
Cost of living in Poland: examples
Living in Poland has its advantages, especially in 2021. The question of money at the time of Covid 19 remains important.
So how is life in Poland and how much does it cost?
Rent
In large cities like Krakow , the average price per square meter is around 2500 euros. We are far away from the 11500 € in Paris! As for rents, with the recent health crisis, it is not uncommon to find a furnished and equipped 25 square meter studio near the center (rynek) under 2000 zl per month (about 440 euros), fees included.
Of course, prices are a bit higher in the capital Warsaw but salaries follow accordingly. In the countryside and in small towns, rents are of course quite cheaper.
Price of a meal
If you are a pierogi lover or curious about this Polish culinary specialties, you can have a large plate of pierogis for less than 20 zl (about 4.50 euros) in a traditional restaurant.
A complete menu in a Burger King, for example, will cost you a little bit less than 7 euros. The price of the kebab is also interesting: you can find a durum for 2,50 €. And that's about the same price for a pint of beer! But this depends on the bar, whether there is happy hour etc.
Shopping
If you want to cook yourself, for example a ratatouille for two people with a zucchini, two tomatoes, a bell pepper and an onion, you can go to the marketplace and get away for 15 zl (3.30 euros).
Price of a packet of cigarettes
The price of tobacco for a packet of normal cigarettes is about 3.75 euros, 60% cheaper than in France.
Price of a cab
Count about 55 cents per kilometer. 
The Uber service is a little bit cheaper. You can easily cross a large city entirely for less than 20 zl (about 4,40 euros).
Buying a PC
In Lombard's second-hand stores, you can easily find a PC for internet browsing and office automation with a basic configuration for less than 700 zl. If you're looking for something new in a specialized store, it's about the same prices as in France.
Hotel
The price of a night in Ibis Budget in Krakow is around 30 euros. Obviously, a more luxurious hotel will cost you more.
Speaking of low budget, it is not uncommon to find a night in a hostel for less than 15 euros per night. Staying a whole month is decreasing and can cost around 150 euros (675 zloty).
If we talk about Airbnb, a night in a whole hostel costs around 30 euros, or even more depending on the city, the neighborhood and the standing. The advantage of the decreasing price over a month is interesting: you often pay less than 400 euros for an entire apartment for two people.
Buying a car
The second hand market in Poland is full of good deals, it's easy to find your happiness with used cars!
For example, it is not uncommon to find a second-hand Audi A6 under 12 years old and with less than 220,000 km on the odometer for less than 12,000 euros. Less than €17,000 for a fairly recent used A4.
A 2011 Peugeot 207 with less than 130,000 km can be found for less than €4,000.
If you want to buy a new car in Poland, compared to France, you will have the pleasant surprise to find that prices are often about 20% cheaper.
Fuel
Another good surprise is that the price at the filling station is about 25% cheaper in Poland. That is about 1.10 euro.
Photo credits : Natalia Sprynca