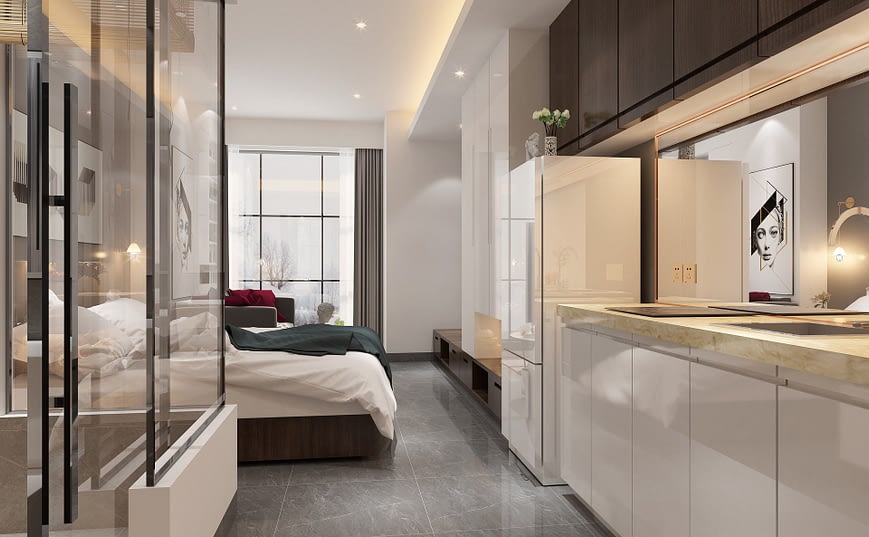 Investing in rental real estate can be profitable, and a beginner in this field must be intelligent and follow good advices.
In 2019, an absolute record was broken, with more than 1,000,000 real estate transactions concluded in France, a 10% increase over 2018. What if someone told you that investing abroad like Poland is a fast and secure process, with interesting tax advantages compared to France?
However, making a real estate investment, and more particularly a rental investment, is a well-considered decision that should be prepared several months in advance. Follow our tips to enjoy good returns.
Our agency, French Estate Poland, strongly recommends to buy the useful reference "The Book on Investing in Real Estate With No (and Low) Money Down", available on Amazon here.

1. Making a rental property investment correctly
This is obvious and yet, it happens that people who buy a property may make a bad investment by falling into several traps after signing the deed at a notary's office.
To buy correctly, several criteria must be taken into account: the selling price of the property, its location, its general condition, its qualities and flaws... In general, a market study is necessary and is carried out by us.
2. Define your budget
Is this your first rental investment? Depending on your borrowing capacity, you can choose between a studio or a 2-rooms apartment.
However, before embarking on a project, check the creditworthiness of your profile with your bank or our partner brokers. Banks often meet young investors who are motivated and sure of their project. In spite of their motivation, they often, unfortunately, have an incompatible profile.
The important thing is to make a coherent choice according to your profile and check the solvency of your borrowing capacity with the banks.
3. Choose your target well
Think carefully about your targets. According to your budget, you will target different profiles. Do you want a studio or a T2 for students or a young couple? Or a T3 or T4 for roommates or a large family? This is a step to take into account during the market research. Establishing your project correctly will save you time and money.
Another important point, if you are targeting students then invest in an area close to a university. There are some obvious strategies to apply. We are here to advise you on your choices and guide you towards the best possible solution.
In Poland, investing in real estate is a simple and quick transaction. Despite this, as a foreigner or resident, taxation has an important role in your project. The tax on rental income is 8.5% annually. There are other possible tax arrangements and that is why we advise you to contact us for more information. Our legal department will be able to guide you properly.
4. The location
Location is the key to the success of your real estate investment. You should consider long or short term rentals.
You have to ask yourself the question: investing in your area or in other cities? Investing close to home is reassuring, especially for a first investment project. However, the best offers are not especially around you. Therefore, widening your search area is important to seize attractive opportunities.
Investing abroad is also a solution, you already have several properties and want to broaden your horizons and your investment portfolio? Considering this type of investment may be a solution for you, to acquire properties abroad and increase your returns.
If you know your target, then finding the desired sector will be easier.
5. Search, visit
Finding the property you want is a time-consuming phase. During the search, it is recommended to spend time on internet portals or to mandate a real estate agency.
Making many visits is a necessity to see the condition of the property and its location. Finding an apartment with a modern decoration is possible but it is also necessary to make sure that the common areas of the building are in good condition. Dirty and dilapidated common areas will not make your tenants or vacationers want to come to your place.
Be careful! During the visits, it is easy to get excited about a property you like but think beforehand and make a simulation on your side. We recommend you to make few offers. Just, for example, make one for a property for which you had a real crush.
It is also possible to delegate this search to a professional. We are able to offer you a turnkey rental real estate investment according to your search criteria.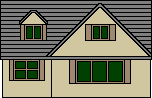 6. Co-ownership
When you invest in a building, the general condition of the building is often managed by a co-ownership so be careful what this implies. Monthly condominium fees can lower the profitability of your investment if they are high.
You should also know that your tenants must take into account these monthly payments in addition to the rent. It is not uncommon for them to refuse your apartment after reflection.
In Poland, a work fund is included in the monthly charges, this allows you to avoid impacting your investment if condominium work (renovation of the facade, roof, renovation ...) is planned. Therefore, be sure to find out about the condominium charges for the apartments you visit.
7. Knowing that you are accompanied by the right people
Investing in real estate is a well-considered decision. It cannot be improvised and we advise you to embark on this adventure accompanied by the right people, your family if they have experience or a professional.
To make a success of your rental investment, you must surround yourself with the right people. Many free or paid trainings are available on the internet but as soon as you have questions, we advise you to call a professional. The real estate agencies know real estate hunters to find the property that corresponds to your ideas, he is mandated for that.
We are in the position to search for a property that matches your criteria. Indeed, our agency proposes the search mandate.
8. Invest intelligently
Don't rush into your research, even if it takes several months, see the advantages but also the possible disadvantages. You will be able to increase your borrowing capacity or your contribution to cover the first expenses for your furniture, the refreshment work and the notary fees.
Throughout the procedure, you must be careful and make sure you are well informed about your project. If we recommend a market study, it is not for nothing. It is very useful to know the potential rents, the price per m² and if there is a demand for the type of property you have selected.
We give you a tip, take photos during the visits and put the apartment for rent on internet portals provided for this purpose. In 7 days, you should have received several requests for visits with solvent profiles. If there is a strong demand, then you can be sure that your investment will be successful.
Before making an offer, check your borrowing capacity again. If several months have elapsed in between, ask your bank for confirmation. Also think about calculating the profitability of your investment.
In Poland, you can have a high rate of return with an advantageous tax system compared to France.
9. A justified rent
A consistent rent will allow you to rent your property easily and quickly. It must be consistent with the services offered, its location and the quality of the furnishings. Asking for a high rent is a waste of money for you. Asking for a low rent is also irrelevant.
10. Manage your investment well
A bad management of your rental investment can totally destroy your project, even if you have followed the previous advice and made a good purchase. The main idea is to entrust the management to an expert, but this has a cost that must be included in the initial budget but quickly paid off.
You wish to make a rental investment? Contact us to find the ideal property in Poland.