What are the advantages of being an independent real estate agent? Our real estate agency French Estate Poland, which as the name suggests is located in Poland, offers the B2B contract between real estate professionals.
Our modern recruitment policy is based on meritocracy and a balanced relationship. Let's see the strong points of this type of agreement.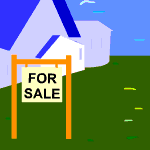 Comparison between salaried employment and self-employment
In order to fully understand the subject, we should start with a comparison between being an employee and being your own boss.
Regarding the employee:
⦁ He or she often has fixed hours that are imposed, which is not always convenient for personal tasks and activities;
⦁ Obeys a boss/manager;
⦁ Often has a fixed salary, sometimes with bonuses and incentives. This certainly reassures many workers;
⦁ Is sometimes limited in career by experiencing the famous glass ceiling;
⦁ Must sometimes network and compete fiercely with colleagues if they want to get promoted, which can create strong enmities and rivalries that will potentially harm the atmosphere of the structure.
Regarding the self-starter:
⦁ He sets his own hours and has more leeway to organize himself;
⦁ No boss to put pressure on;
⦁ Having a more direct relationship with an individual or business client provides a much better incentive to give one's best, in order to stand out against the competition. Success is highly meritocratic;
⦁ This meritocracy allows to develop network in a healthy way, thanks to positive word of mouth. Potential partners and clients will naturally be more attracted, with the good reputation that precedes you;
⦁ If you get a juicy contract with a big company, you can multiply your income. Things can move faster than with a multitude of smaller clients and add great value to your professional resume.
Enough to convince many of the skeptics. Of course, we don't hide the fact that it takes a lot of dedication to succeed, especially at the beginning of your business. But it's for the best, because dedication and self-investment pay off here.
Our agency is also here to support you in the long term, as we will see later.
The B2B contract in real estate
Being your own boss in real estate and having a strong network will make many of you dream, we are sure about this. Especially since the real estate market in Poland is growing despite the crisis!
We have already seen the advantages of being self-employed. The same logic applies in the real estate sector where you will receive commissions on sales, rentals etc. The more successful you are, the more money you will earn!
So how to be eligible for B2B in Poland? We advise you to start as an auto-entrepreneur with the help of the incubator Twojstartup. This company makes the process easier with a very fast company creation, advises you in marketing, helps you in the management of your accounting and invoices. All this for a single fee of only 300 zl/month (about 65 euros)! There is also the possibility to freeze the account if necessary for a maximum of 3 months, for a fee of 50 zl per month (about 11 euros).
Of course, you have to pay 17% of your earnings to ZUS which is the Polish tax office.
Our recruitment conditions at French Estate Poland
French Estate Poland is a 100% digital real estate agency that accepts beginners, even young ones, although experience in real estate is a plus.
Here is the ideal candidate profile we are looking for:
⦁ The person is motivated;
⦁ Independent and resourceful;
⦁ Enjoys the world of real estate, its jargon, and finding good deals;
⦁ Really wants to serve the customer;
⦁ Gives the best effort possible;
⦁ Seeks to learn constantly;
⦁ Speaks Polish fluently but also English. Knowledge of French B1 minimum is an additional asset.
At the moment, we are located in Krakow, the capital Warsaw and Wroclaw. Our main values are trust between members and customers, professionalism and mutual help between members. Indeed, we train new agents, advise them and guide them towards the best strategies from a to z with a real follow-up.
With us, the fixed commissions are 30 000 PLN per mandate, that is 15 000 zl for the agency and 15 000 zl for the agent. As seen above, the more contracts you get, the more income you will have! You should also know that in general, it is common to get your first mandate within the first two months with our agents.
Our digital agency eliminates many unnecessary processes and makes our work more efficient. We are strongly oriented towards the future and innovation. This is our big plus.
Our various services include appraisal, sale/rental assistance for an owner, rental management and investment projects. We also assist newcomers to Poland by helping them with the settlement process.
Working with us is the guarantee of a promising career in real estate, if obviously, you are well involved. Join our adventure to offer real quality to our clients and skyrocket your career.
Would you like to work at French Estate Poland or ask us questions about real estate in Poland? Contact us here.